Sex and Drugs before Rock 'n' Roll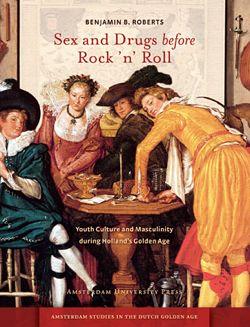 Title:
Sex and Drugs before Rock 'n' Roll
Publisher:
Amsterdam University Press (2012)
Sex and Drugs Before Rock 'n' Roll is a fascinating volume that presents an engaging overview of what it was like to be young and male in the Dutch Golden Age. Here, well-known cohorts of Rembrandt are examined for the ways in which they expressed themselves by defying conservative values and norms. This study reveals how these young men rebelled, breaking from previous generations: letting their hair grow long, wearing colorful clothing, drinking excessively, challenging city guards, being promiscuous, smoking, and singing lewd songs.
Cogently argued, this study paints a compelling portrait of the youth culture of the Dutch Golden Age, at a time when the rising popularity of print made dissemination of new cultural ideas possible, while rising incomes and liberal attitudes created a generation of men behaving badly.