About me (and what I write about)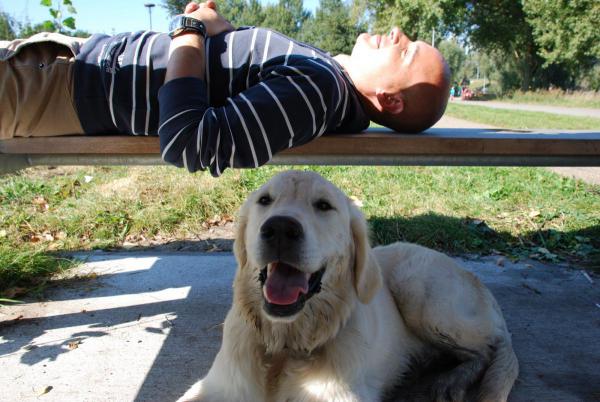 Benjamin and his Golden Retriever Aeas (Photograph by Suuz Roos)
Benjamin is a American writer, journalist, copywriter, and historian based in Amsterdam, the Netherlands. His fascination for Dutch history and culture started when he was sixteen years old during his first visit to the Netherlands. Since then he studied at the Free University of Amsterdam (Bachelor's and Master's in History), and the University of Groningen (Ph.D in History of Educational Sciences). After that he received a post-doc grant from the Free University of Amsterdam. Now he writes about art, culture, history, and sports for various English and Dutch magazines including XPO Magazine, The Holland Times, Amsterdam Magazine, Time Out Amsterdam, and You in Amsterdam.
In 2012 he published his academic work Sex and Drugs before Rock n' Roll. Youth Culture and Masculinity during Holland's Golden Age, which was translated into Dutch Seks, Drugs en Rock 'n' Roll in de Gouden Eeuw and stood in the non-fiction top ten for eight weeks in 2014.
His most recent book Forging an Empire: Fatherhood in the Golden Age, which addresses fatherhood and paternal strategies of Holland's rich and famous men during the seventeenth century will be pubished in 2016.